Oral Health Tips From Your Dentist in Grand Junction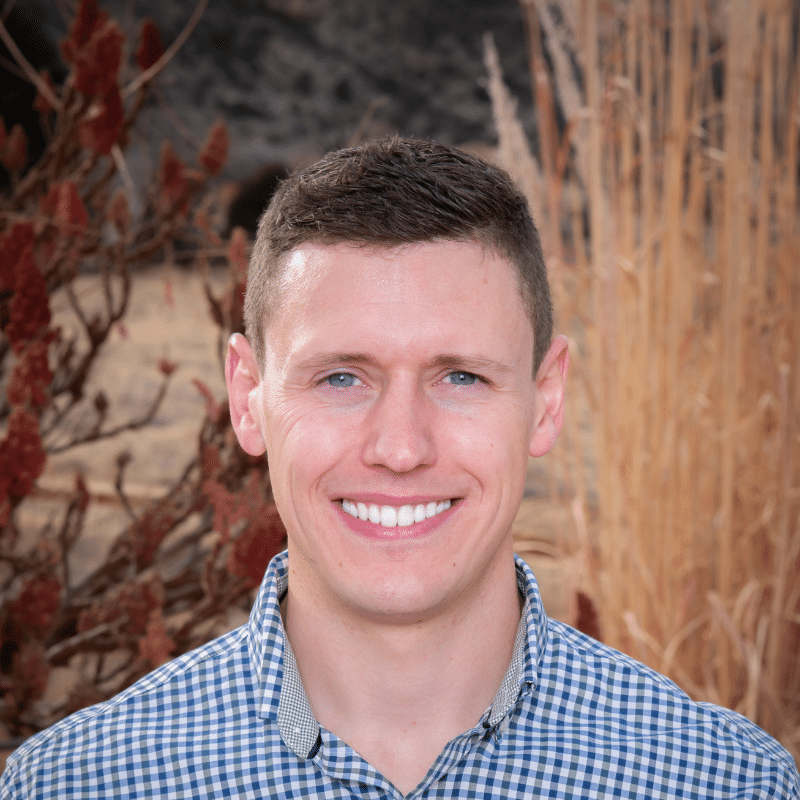 Oral Health Tips - Keeping Your Teeth From Developing Dental Issues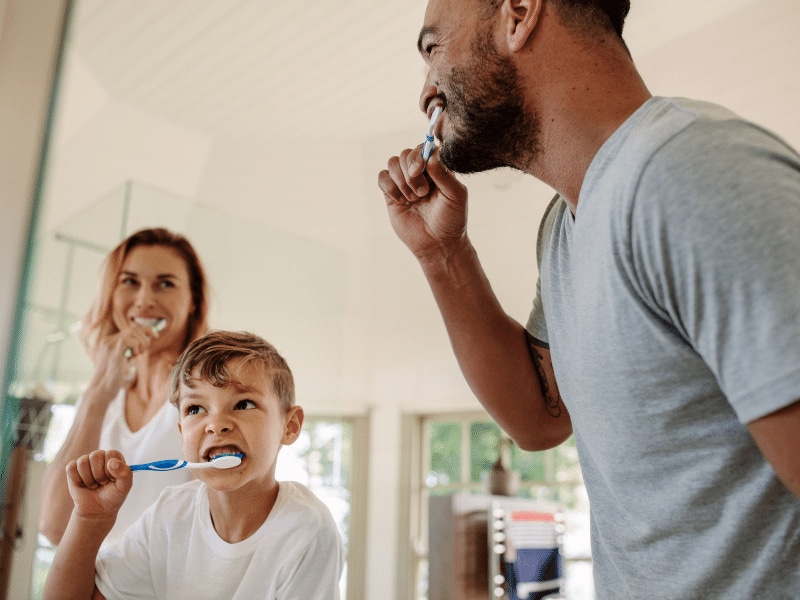 As a parent, you probably have a lot on your plate. Juggling all the things can be stressful, and it's normal to let things fall to the weigh sides every once in a while. Oral health or overall health usually gets put on the back burner when life gets too busy. However, oral hygiene is super important, and it doesn't take much out of your day. In the article below, your favorite dentist in Grand Junction, CO, Dr. Josh Eastham, shares oral health tips for the whole family.
You may be wondering, "why is good oral health so important?" Dental problems like gum disease and tooth loss are a result of poor oral health habits. Plus, a happy and beautiful smile usually means more confidence. Check out these five oral health tips recommended by Dr. Josh at High Desert Dental.
Brush & Floss Properly
It doesn't take much to implement good oral hygiene habits into your routine. Every day should consist of brushing in the morning and evening and flossing (preferably) at night. Doing so will prevent cavities and decay.
The proper technique for brushing your teeth involves:
A soft toothbrush and fluoride toothpaste

Brush in a circular motion in the front, back, and roof of your mouth

Brush your tongue

Spit and rinse your mouth with mouthwash

The whole brushing process should take at least two minutes and be completed twice a day in the morning and evenings.
The proper technique for flossing:
As mentioned above, it's crucial to floss at least once a day, preferably at night. You can use traditional floss or a floss pick, whichever is more convenient for you. To floss properly, place the floss in between one side of a tooth and move up and down. Try to avoid hitting the gum line if possible. The goal here is to get rid of anything your toothbrush missed. If you don't floss, tartar will start to build up. 
Make Good Dental Hygiene Fun! 
Good oral hygiene can be fun, but only if you make it fun. One of the easiest ways to make anything fun is to do things together. Bring the whole family in and have a toothbrush dance party. Demonstrating good oral health habits in front of your kids will make them want to join in. If all else fails, Dr. Josh recommends trying the following:
Let your little one pick up his toothbrush, paste, and floss

Play a two-minute video to watch while brushing

Give an incentive for consistent brushing every week.
"Prevention is key to a happy and healthy smile!" – Dr. Josh
Proper Nutrition 
Of course, what we put in our bodies directly affects our oral health and overall health. If you or your child's diet consists of sugary foods or preservatives, then you should consider changing your diet. We asked our friend Dr. Kim over at Park Hills Family Dentistry, a dental office in Lexington, KY, about the effects of nutrition. Dr. Kim agrees that bad eating habits such as drinking soda or snacking on candy can lead to tooth decay.  
Incorporate foods with the following nutrients into your diet:
Calcium 

Vitamin D

Potassium

Phosphorus

Vitamin K, C, A
Say No to Tobacco Products
It's no secret that smoking and chewing tobacco is incredibly harmful to teeth and gums. In addition to the side effects of discoloration and smell, the use of nicotine products raises the risk of gum disease and oral cancer. Talk to your general dentist in Grand Junction, CO, about taking steps to quit. 
Visit High Desert Dental 
Brushing and flossing your teeth daily is important, but so is visiting the dentist every six months. Visiting our dental office in Grand Junction, CO, for a professional teeth cleaning is crucial to good oral health. Why? There are plenty of areas in your mouth that you can't reach, but that's what your hygienist is for! Our team will thoroughly clean and examine your teeth to ensure that no dental problems are on the rise. We'll check for cavities, gum disease, oral cancer and carefully clear any built-up tartar, plaque, or tough stains. 
New Dentist in Grand Junction, CO 
If you're searching for the best dentist in Grand Junction, CO, look no further! Dr. Josh and his team consistently provide high-quality dentistry for all ages. High Desert Dental is currently welcoming new patients! We've got all the dental services you need, from general dentistry, restorative dentistry, cosmetic dentistry, emergency dentistry, and more!