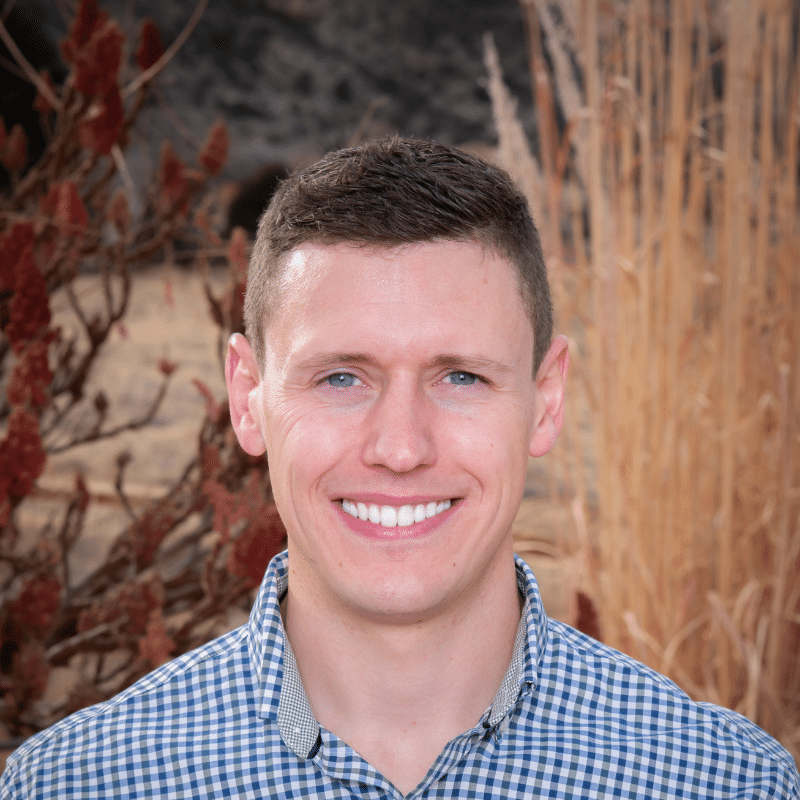 Oral Hygiene Advice from a Dental Hygienist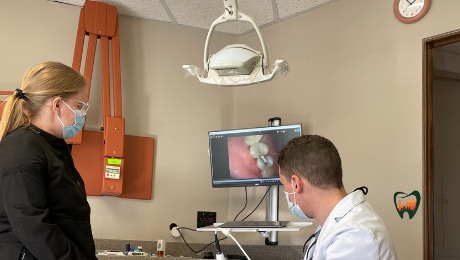 Do particular brushing practices harm my teeth? What advice would you provide when it comes to brushing?
Brushing can impact your teeth and gums in a negative way if done incorrectly. Some common reasons we see things like gum damage are due to brushing too hard, and missing the gumline.
Place the toothbrush bristles at a 45-degree angle against the teeth. Many of us forget to wash our gums when we brush our teeth, yet this is important since plaque forms here. Gum disease can result from improper brushing.
If you ask our team, we prefer an electric toothbrush over a manual or battery-powered brush for better cleaning power.
Gently hold the handle and apply mild pressure. Gently glide the brush over your teeth and gums, letting the brush do most of the job – do not scrape as this can cause irreparable and permanent gum recession. Remember to replace your toothbrush every three months. It may seem silly but daily brushing without the proper technique can do harm to your gums over time.  
Use an electric toothbrush for two minutes in the morning and evening, and replace the brush head every three months. Apply a pea-sized quantity of toothpaste to your toothbrush before brushing.
Should I brush right away after eating or wait?
To avoid weakening the enamel, wait 30 minutes to an hour after eating or drinking something acidic or sweet.
Try not to eat sugary or acidic foods more than three or four times a day, and limit them to mealtimes only. For example, if you drink orange juice in the morning and then nothing for a few hours, your mouth will neutralize. The saliva will neutralize the pH and the fluoride from brushing in the morning. The damage is shown when our teeth are constantly attacked.
Why is flossing important, and do you advocate water flossers?
Toothbrushes cannot reach between teeth to remove debris. As a result, brushing only cleans roughly 60% of our teeth. However, cleaning between teeth with floss or brushes helps prevent tooth decay and gum disease.
If you have interdental space, utilize interdental brushes of the largest size feasible (you may need more than one brush size). Dental floss is advised if your teeth are close together. Do this once a day, ideally before a mirror.
If you can't floss, Dr. Josh the best dentist in Grand Junction CO says to consider an electric flosser like the Philips Airfloss or WaterPik. These should be used in conjunction with regular flossing or interdental brushing.
What foods and drinks are bad for your teeth?
Our friends over at Park Hills Family Dentistry, the best dentist in Lexington KY tell us about how nutritional deficits might show up in the mouth. For example, a mineral deficiency affects the hard structures (teeth and bones), but a vitamin deficiency effect mouth ulcers of various sizes and durations are a typical early symptom of vitamin insufficiency.
As part of a healthy balanced diet, including foods from all major food categories is vital. Avoiding sugary and acidic foods and drinks (including lemon water) is advised. To reduce the impact of sugary and acidic foods and drinks, aim to limit them to mealtimes only. Sugar or acid assaults should be limited to three or four times each day.
Avoiding sugary snacks and drinks between meals can help stabilize blood sugar levels, increase energy levels, and regulate appetite.
Use a straw for drinks and rinse your mouth with water after ingesting dark-colored meals and beverages.
Eat lots of vegetables, lean protein, nuts, and healthy fats, while avoiding processed meals and refined carbs like white bread, spaghetti, and processed meats.
Limit alcohol and coffee if you can. Your body and teeth will thank you.
How would you advise someone wanting whiter teeth? Is it wise to whiten teeth?
First, determine what is causing the discoloration, bearing in mind that teeth naturally vary in tint owing to genetics. Consult your dentist or dental hygienist first; they can assess your appropriateness for whitening and explain your alternatives.
Have you not been to the dentist in a while? You could just need professional teeth cleaning. In addition, it can make teeth whiter by removing deposits and stains.
If you choose professional teeth whitening in Grand Junction CO, alternatives include one-hour in-surgery treatments or two-week home whitening kits. You maintain your custom-made trays and may 'top-up' your whitening a few times a year using professionally designed gels.
Do not get your teeth whitened by anybody other than a dentist. Professional-grade teeth whitening is a longer-lasting solution than over-the-counter solutions. Contact me today to schedule a whitening.
When should I see the dentist?
To keep your smile bright, you should see your Grand Junction CO dentist and hygienist at least twice a year. Observe regular dental and hygienist visits. Regular check-ups ensure we can catch any small issues before they become larger issues. 
Contact High Desert Dental Today
If you are having questions about oral health and what you can do to better yours contact our team today. We are here to help make sure that we can provide our expertise to help you understand how to better your or health. Call us today to schedule an appointment right here in Grand Junction, CO.